Domestic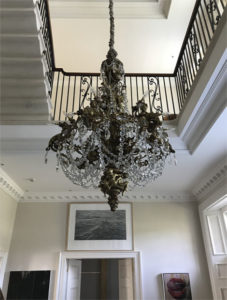 Whether you are planning a simple refurbishment to a kitchen or bathroom; need a consumer unit replacement or a full rewire of a large country house, we have the knowledge, experience and ability to finish your project to the highest of standards.  We can help with the specification of light fittings and accessories from reliable top-quality suppliers and frequently work with the best lighting designers and architects in the Cotswolds.  All our electricians are qualified to the most recent standard of the wiring regulations and have vast capabilities, giving you the peace of mind that your job will be carried out to the best professional standards.
We have experience at all levels of domestic work, using equipment to suit all budgets.  We carry out maintenance work and landlords' safety inspections through to installations of lighting and heating control systems of large country estates and home data networks.  No project is out of our scope or beyond our expertise.
Industrial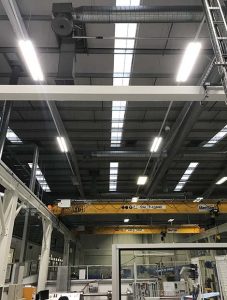 Ensuring that industry operates efficiently is essential to many estate and facility managers; we can respond to and solve a number of breakdowns and maintenance quickly to keep production functioning.  Energy usage can be a major cost for industry and we have experience of energy monitoring systems, as well as lighting and heating control systems to utilise advances in technology to reduce energy usage and reduce costs.  Various systems are available to suit different facilities and budgets; please contact us if you wish to discuss these options further.
With all electricians trained to IPAF standards for use of boom and scissor lifts we can operate at any height to work in any situation with safety and quality essential to us in all that we do.
Commercial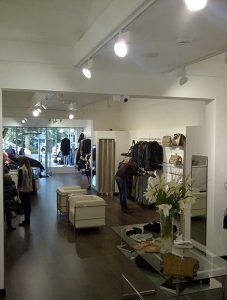 Creating the right environment for a commercial setting is key to the customer experience and suitable lighting installation is essential to providing that.  We have years of experience using a vast array of fittings and the expansion of LED fittings now also provide a huge energy saving.  We are an experienced installer of modern electric heating systems which can be retro fitted into offices and shops to further reduce energy costs but ensure staff and customer comfort levels.
We can design bespoke systems for special installations such as Churches with recent experience of tower lighting and energy efficient electric heating systems.  No two systems are the same but with safety as a priority and exacting standards we can ensure that your installation functions as required and is robust and reliable.
We are able to carry out essential inspection and testing to all properties to ensure that installations are safe for use and can carry out regular maintenance to ensure businesses can operate efficiently at all times.
Home Automation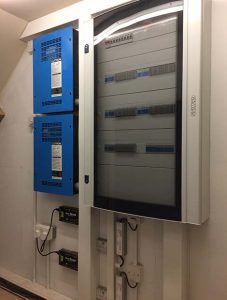 Giving your property or development some form of automation can create a user friendly, easy to use and spectacular environment.  We use systems such as RA2 Select and Homeworks QS from Lutron, and NeoStat from Heatmiser, as well as others to give the most suitable system for any size of project.
The options with these systems are endless but, by linking your blinds, sound system, heating and lighting all together and having simple to use, attractive, push button controls; pre-programmed events and occupancy sensing, the environment works effortlessly and perfectly every time.
We can also offer automated systems for commercial and industrial premises to offer huge energy savings and precise control of lighting and heating levels.  Please contact us for any further details.
Inspection and Testing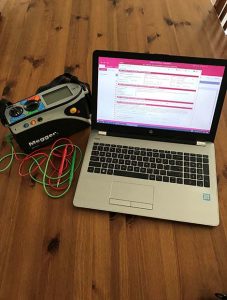 All our work is fully tested, Part P registered, and certified to the most recent standard of the wiring regulation with electronic certificates from the NICEIC.  We also offer periodic condition reporting to assess the safety of any installation.  With the requirement for all rented properties to be inspected for safety at the change of any tenancy and every five years, we can offer the service to keep estate managers and private owners within regulations and ensure safety for all.